ENRICH YOUR BACKYARD EXPERIENCE WITH A CUSTOM WATERFALL
Our water walls provide the sophistication of natural stone waterfalls, only in a more durable and versatile design.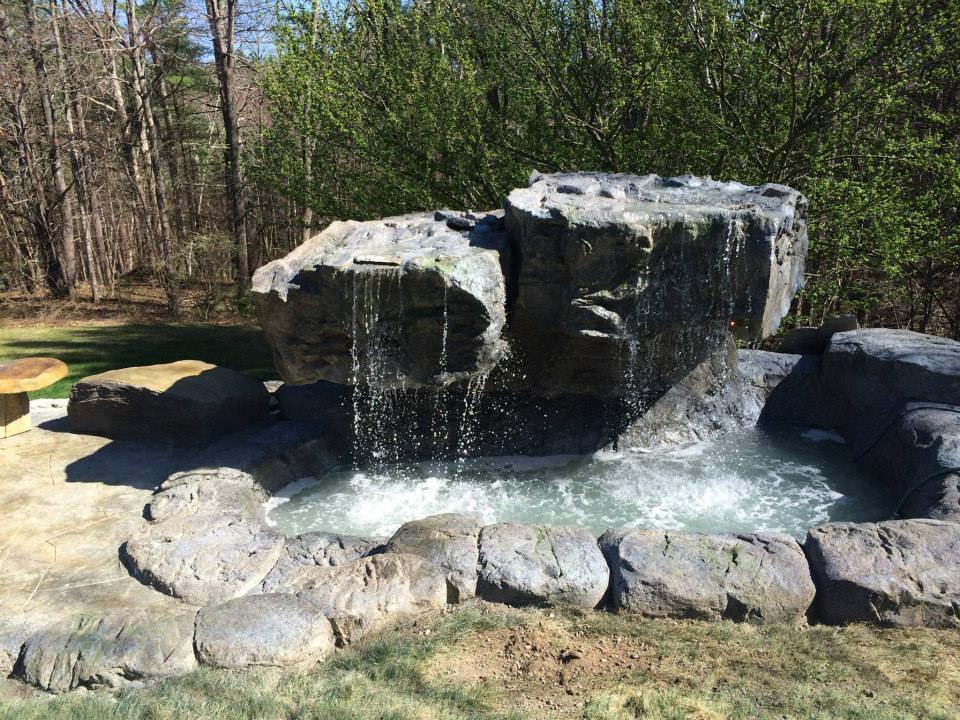 Backyard Waterfalls
If you've ever seen a neighbor's backyard waterfalls, you're probably accustomed to small water features running into a pool, or maybe a miniature waterfall at the center of a pond or rock garden. ClifRock Authorized Installers are certainly capable of building these common backyard waterfalls—but we can create much larger and more luxurious designs as well! In fact, because we build all of our water features from scratch using our own exclusive materials, the only limit is your imagination.
Our backyard waterfalls include:
Cascading Boulders
Boulder Mountains
Tiered Waterfalls
Fountain Waterfalls
Pool Waterfalls
Cave and Grotto Waterfalls
Freestanding Water Walls
… and many more!
Custom Waterfalls That Will Elevate Your Backyard Design
When it comes to backyard waterfalls, no other provider in the country delivers more excellent designs or more reputable installers than ClifRock. There's a reason why we're the largest water feature builder network in North America! Unlike many other builders, we specialize in artistic, highly customized creations, and we guarantee that no two custom waterfalls are ever alike.
Whether you prefer a peaceful water wall or an exciting poolside waterfall with massive boulders, our Authorized Installers consult with you to select every last detail. With ClifRock, you're guaranteed satisfaction through our:
Unparalleled Beauty: To deliver the aesthetic appeal of natural stone, our precast panels are made from impressions of stone chosen by a 20-year masonry expert. Dozens of color palettes and surface profiles offer an authentic look!
Year-Round Durability: Our backyard waterfalls are crafted from Panel Masonry™ technology, a material that we engineered with the help of a leading concrete chemist. These panels resist damage from impact, abrasion, moisture, heat, and cold.
Efficient Construction: With a lightweight build, our panels can be installed without surface leveling or footing and without large machinery. You'll enjoy a damage-free installation within a matter of just 3 days or less.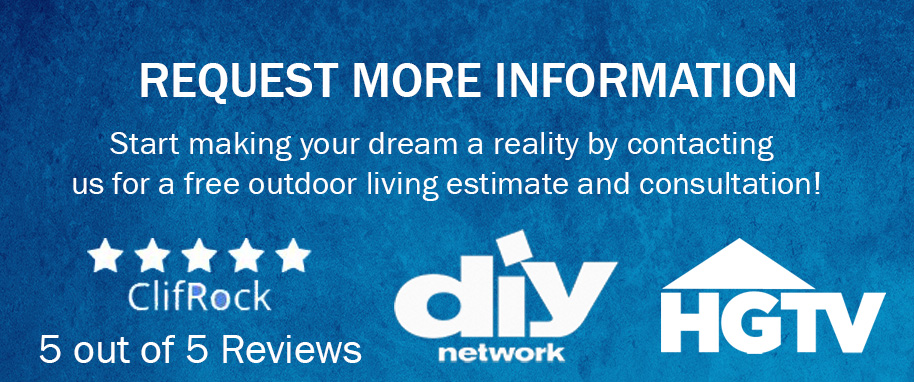 Create Your Unique Water Feature Design and Receive a Free Estimate Now
If you're ready to modernize and enhance your backyard space, start by reaching out to a ClifRock Authorized Installer—the largest water feature builder network in North America! They'll turn your backyard into the talk of the town with elegant, custom-built water features of any size, shape, and style.
Simply give us a call: 905-639-9845; or submit an inquiry to our link.