Why True North?
INNOVATIVE PRODUCTS FOR BACKYARDS AND BEYOND
 TrueNorth is the licenced distributor and installer of ClifRock products. At ClifRock, we design and create industry-leading products to complete your backyard transformation. 

PROPRIETARY PANEL MASONRY TECHNOLOGY
The Panel Masonry™ technology we use combines the appearance of stone with simplified installation and lifetime durability.

DEDICATED AND EXPERIENCED INSTALLERS
Our network of Authorized Installers understand how to transform your ideas into an outdoor space you love coming home to.

RESORT STYLE OUTDOOR LIVING SPACES
Using advanced technology and our expansive experience, we provide full guidance and support to develop unique outdoor designs.
TRUE NORTH BRINGS RESORT-LIVING TO YOUR OWN BACKYARD AS THE LICENCED INSTALLER OF CLIFROCK SYSTEMS IN ONTARIO
AS SEEN On

TAKE A VACATION IN YOUR OWN BACKYARD
With our proprietary systems, we can transform virtually any backyard into an oasis of beauty and functionality.

COMPETITIVE PRICING AND FINANCING OPTIONS
An elite outdoor living space can fit into your household budget with our flexible financing solutions from top industry lenders.

GET YOUR DESIGN CONSULTATION TODAY!
We don't just put rocks around a pool. From full caves to complete outdoor kitchens and water features, we deliver one-stop transformations.

CLIFROCK'S PANEL MASONRY TECHNOLOGY
We have designed and developed a method that makes outdoor living affordable for homeowners, without compromising the durability and the natural aesthetics of real stone.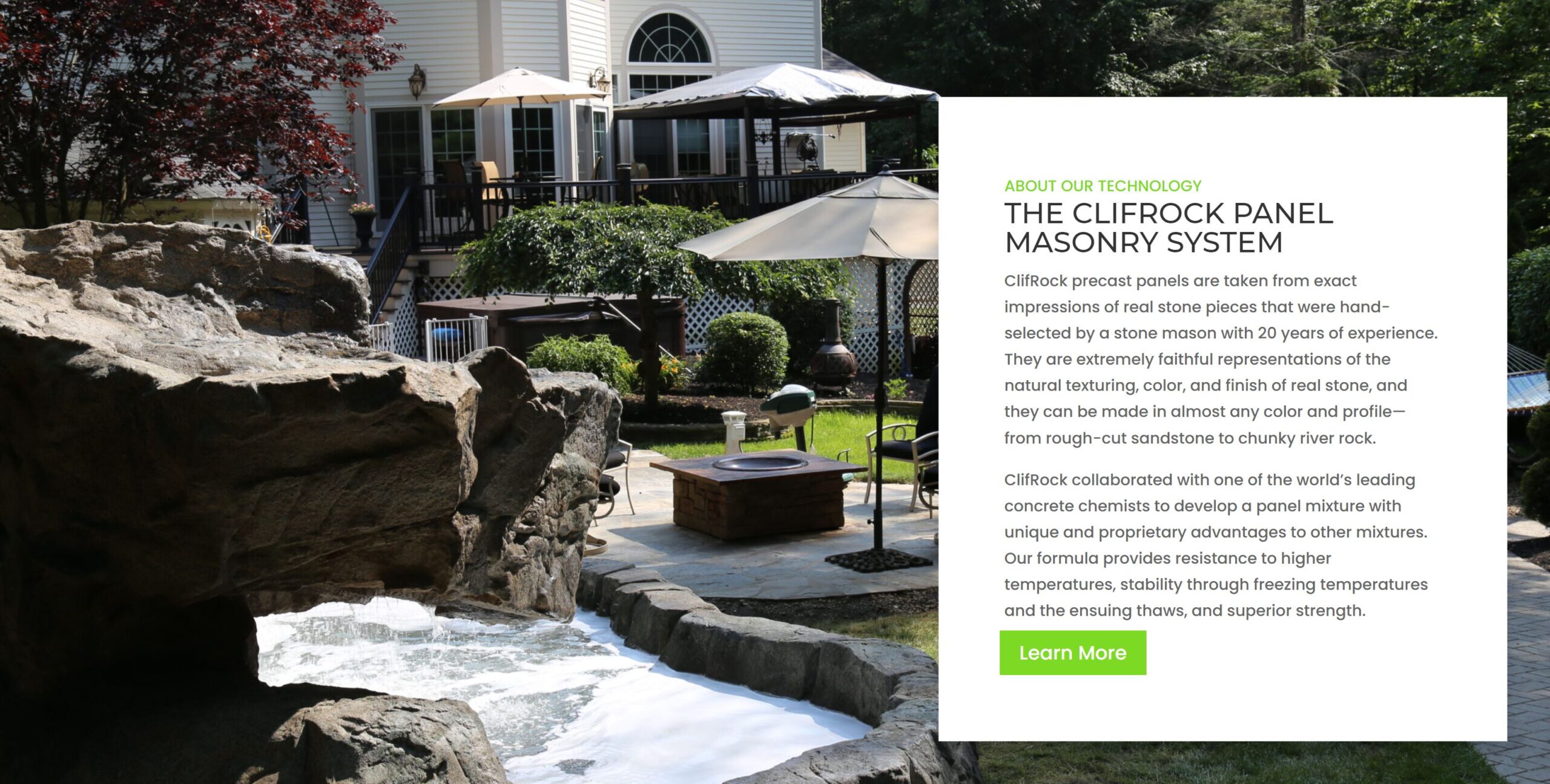 WATER FALLS, FIRE PITS, OUTDOOR KITCHENS, AND MORE!
You deserve an outdoor living space that exudes luxury and provides the perfect backdrop for entertaining—which is exactly what we create.