STUNNING FIRE FEATURE DESIGNS FOR EXTRAORDINARY HOMES
TrueNorth provides custom designed fire pits and fire places that put the finishing touch on your outdoor space.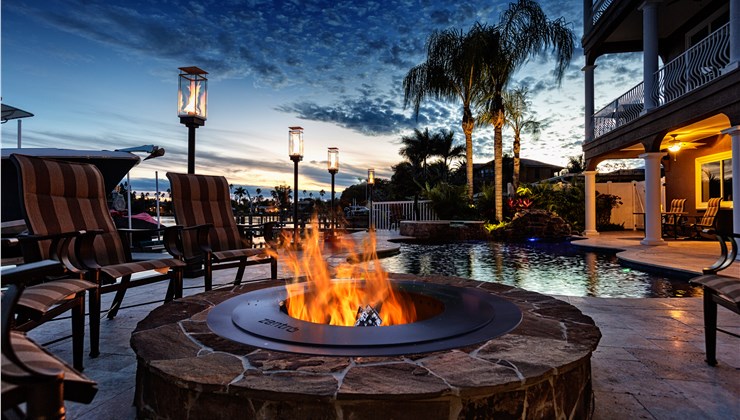 Fire Feature Design
Design is the first step in any exceptional outdoor feature, and our Authorized Installers will combine the unique features of your space with quality ClifRock products to create an unforgettable fire feature design.
ClifRock creates premium products that are custom fabricated to give you the look and functionality you want. Even our simple fire pits are extraordinary—both in appearance and durability. Whether you want a small feature to highlight a gathering area or a stunning showpiece to serve as your yard's focal piece, ClifRock's Authorized Installers team will guide you through this important first step.
Outdoor Fireplace and Fire Pit Design
Every detail of your home is tailored to suit your taste, so the same should be true of your fire feature design. Whether for your modern home in the city or your vacation log cabin in the mountains, we have options for every home.
Outdoor Fire Pit DesignWhen we said our fire pits were extraordinary, you may have pictured fine materials that can stand up to any weather while adding to the charm of your outdoor space. While all of that is true, we also offer features that are quite unexpected.

Blazing Beats Dancing fire pits present fire that dances to the music. If you prefer something a bit more subdued, we also have classic fire pits, such as our tree stump fire pit, which is designed to blend seamlessly with your landscaping.
Outdoor Fireplace DesignAn outdoor fireplace serves as a gathering area, provides warmth and light, and adds beauty to your space. A variety of stone options, including random rock, ledge stack, dry stack, and cliff stone, allow you to choose a look that is cohesive with your signature style.

Whether your aesthetic is modern or traditional, your outdoor fireplace design will be tailored to your taste. No matter the style you choose, you'll appreciate the fast installation our unique panel masonry system allows.
Learn More About Our Quality Fire Features
From design to installation and through the many years of enjoyment our products will provide, you'll enjoy the impeccable beauty and impressive resilience of our fire features. During the design process, our Authorized Installers can present you with a 3D rendering of your design, so you'll be able to see exactly how it will look in your space.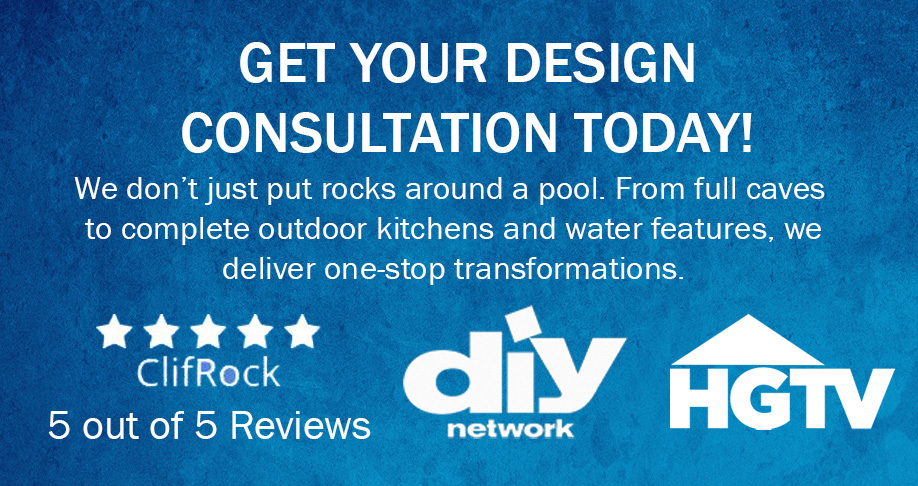 INNOVATIVE PRODUCTS FOR BACKYARDS AND BEYOND
At ClifRock, we design and create industry-leading products to complete your backyard transformation.

PROPRIETARY PANEL MASONRY TECHNOLOGY
The Panel Masonry™ technology we use combines the appearance of stone with simplified installation and lifetime durability.

DEDICATED AND EXPERIENCED INSTALLERS
Our network of Authorized Installers understand how to transform your ideas into an outdoor space you love coming home to.

RESORT STYLE OUTDOOR LIVING SPACES
Using advanced technology and our expansive experience, we provide full guidance and support to develop unique outdoor designs.