Products and Technology
ClifRock's Panel Masonry™ represents a major advancement in alternative masonry and engineered stone technology. Although our products look and feel just like natural stone, they're lighter, more durable, and more versatile! They've also been specifically engineered by one of the world's leading concrete chemists to withstand year-round outdoor exposure in virtually every climate region.
With ClifRock products and technology, your friends, neighbors, and guests won't be able to tell the difference—but you certainly will! You'll enjoy the luxurious and sophisticated look of real stone tiles, only with far less installation and maintenance hassle.
Backyard Waterfalls
Grottos and Caves
Pool Slides and Waterfalls
Fire Pits
Outdoor Fireplaces
BBQ Islands
Outdoor Kitchens
Service Areas and Bars
Seating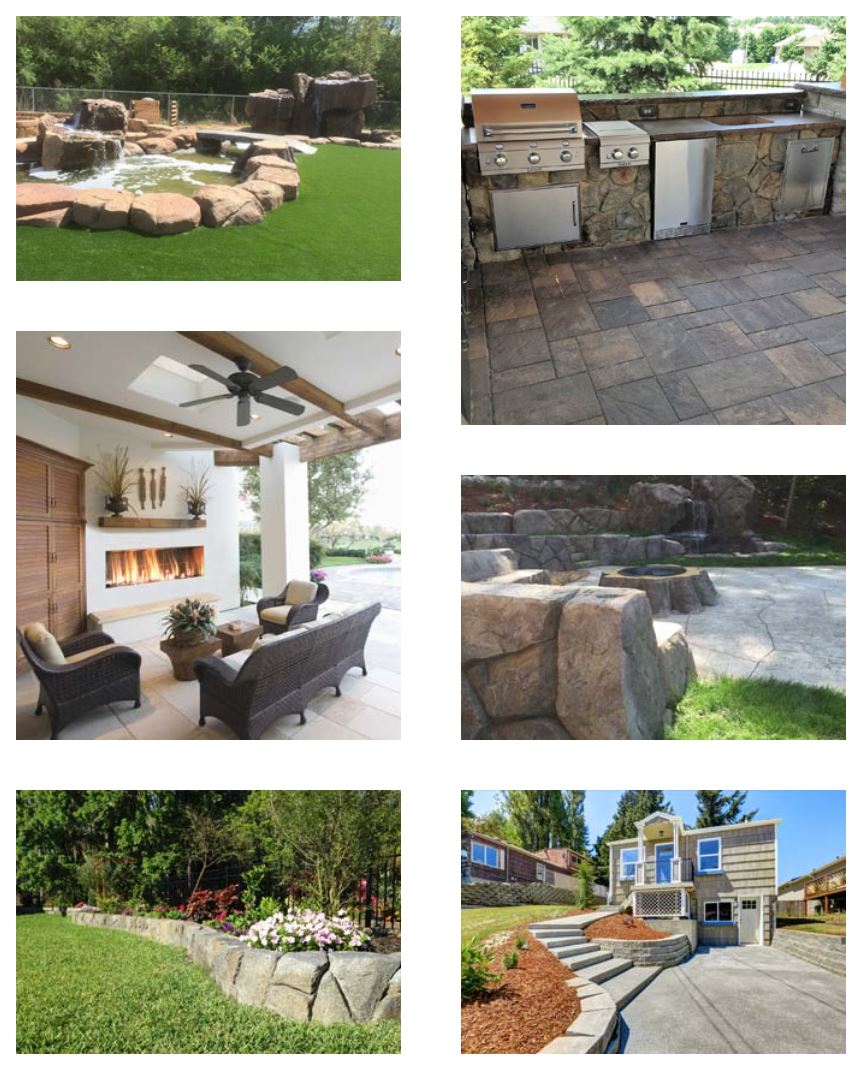 CLIFROCK OVER TRADITIONAL METHODS
Nationwide, homeowners are choosing ClifRock's technology over other traditional methods. We have designed and developed a method that makes outdoor living simple for installers and affordable for homeowners, without compromising the durability and the natural aesthetics of real stone.
CLIFROCK PANEL MASONRY
No footing needed, leveled to surface pitch and safe for pool edges
Engineered for the outdoors, resistant to the harshest weather, will never shift
1-2 day installation with simple process and minimal installation
Fraction of the cost of natural stone
Ability to customize shapes, sizes, colors and layouts of any boulder or rock based feature
Precast with real stone, ledges and cliff panel imprints
TRADITIONAL METHODS
Existing footing and level surface required. Natural stone can destroy existing pool structures
Natural and veneer stone can shift, sink, and detach over time
Several weeks, or even months
Expensive materials, machinery, and labor costs
Limited customization options, if any
Manufactured/Natural Stone Veneer